With fashion being a $2.5 trillion industry, it's no surprise that its biggest players have become extremely wealthy. In fact, the combined wealth of the top 15 richest fashion tycoons add up to a jaw-dropping $410.8 billion.
Let's take a look at the five fashion billionaires atop the list and how they made their impressive fortunes.
Alain and Gerard Wertheimer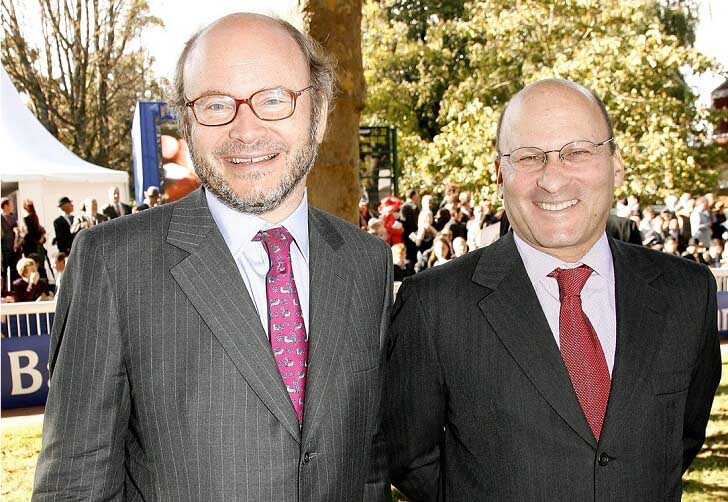 Brothers Alain and Gerard Wertheimer are the co-owners of the quintessential French fashion house Chanel. Each worth $32.3 billion, the two of them inherited the brand from their grandfather, Pierre Wertheimer.
Pierre co-founded the company alongside designer Gabrielle 'Coco' Chanel in the 1910s.
Gerard is in charge of Chanel's watch department in Switzerland while Alain serves as the brand's chairman. Over the years, the duo gained a reputation for being 'fashion's quietest billionaires' as they often remain in the background and let Chanel's designers shine.
Phil Knight
Next on the list is American businessman Phil Knight, who's best known for founding the sportswear giant Nike. Being a former athlete himself, the now-82-year-old billionaire created the brand with his coach while running track in college.
Under his 52-year tenure as chairman Nike grew to become one of the most popular apparel brands in the world. Its success earned Knight a fortune of 40.4 billion.
Francois-Henri Pinault
Another French businessman to make the list is Kering founder Francois Pinault. As the owner of the luxury group, the 58-year-old controls the iconic fashion labels Alexander McQueen and Gucci.
He inherited the family business from his father Francois Pinault. The billionaire is currently worth $42.6 billion and has been married to actress Salma Hayek since 2009.
Amancio Ortega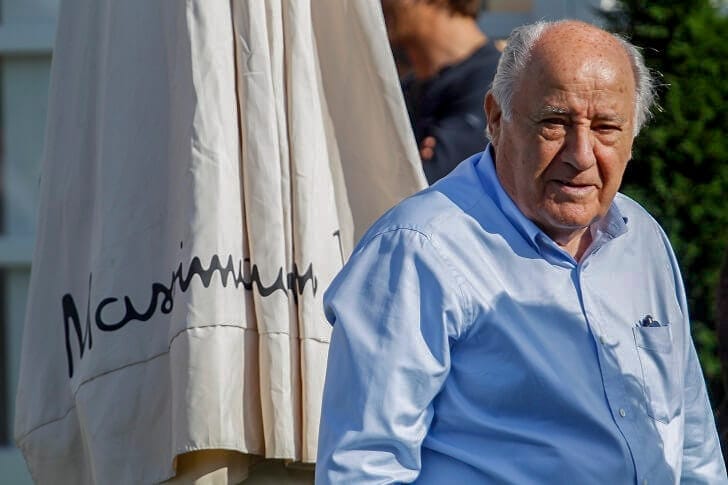 What sets apart Amancio Ortega from the rest of the billionaires on the list is that he built his fortune on non-luxury clothing brands. The Spanish businessman is the founder of Inditex, which considered to be the largest clothing retailer in the world.
Through his company, Ortega owns the brands Bershka, Stradivarius, Zara, and Pull & Bear. He has a net worth of $59.6 billion.
Bernard Arnault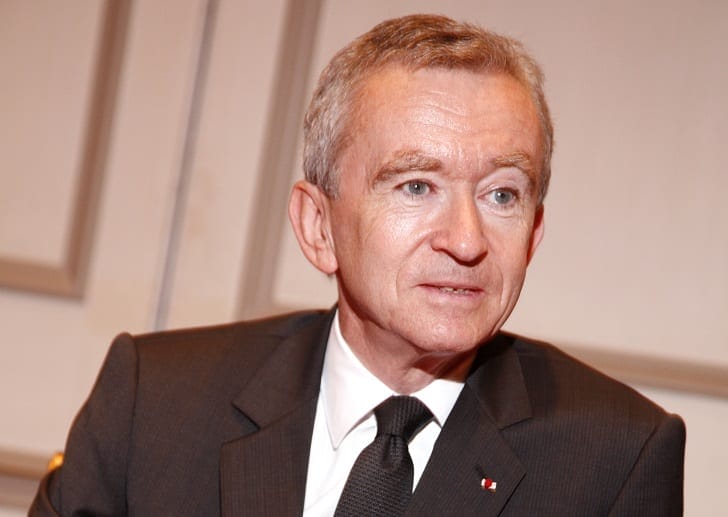 Fashion's richest man is Bernard Arnault, the chairman and CEO of LVMH. The luxury goods company is the parent company of 75 household brands including Sephora, Bulgari, Louis Vuitton, and Christian Dior.
Most recently, the fashion conglomerate also acquired the iconic jewelry brand Tiffany & Co. Arnault has an estimated net worth of $88 billion and is just right behind Bill Gates and Jeff Bezos atop the world's wealthiest people list.