Who says long-distance relationships don't work? When you've got a loving and loyal partner, distance is just a number, and every moment is like a special one. Guess that's how Princess Mako and Kei Komuro's relationship has been since they started dating!
Princess Mako, who abdicated her royal title to marry the love of her life, was recently spotted at Tokyo's Haneda International Airport, and you wouldn't believe how cute she looked with her partner. The newlyweds, who were waiting to board a flight to New York City, were surrounded by media and security but chose to remain quiet while they left their hometown. 
A step towards a better tomorrow!
On November 14, 2021, Mako and Komuro arrived at the Haneda International Airport to board their 12-hour flight to the City That Never Sleeps. The duo was dressed in casuals while sporting matching white-colored masks and was accompanied by security as they made their way through nearly 100 journalists waiting at the departure terminal. Though the journalists tried their best to get answers from the couple, they failed miserably.
The next day, the two arrived at John F. Kennedy International Airport with plans of renting an apartment in NYC. ICYDK, NYC, is where Komuro works at a law firm since he graduated from Fordham University's law school.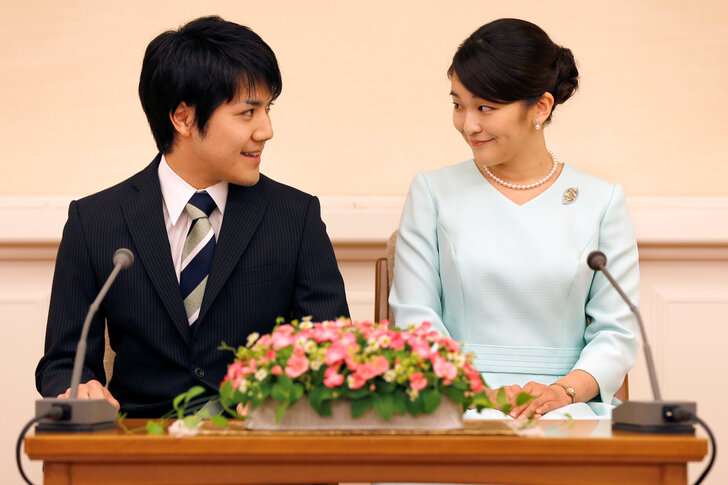 Why did Mako have to leave her title to marry Komuro?
Under Japanese law, if a princess wishes to marry a commoner, she must leave the imperial family and her title. In Mako's case, Komuro didn't belong to any royal family; hence she had to leave her house and royal status to enjoy married life with him. Mako was so confident that she and Komuro could have a happy life together that she even refused to take a $1.3 million payout given by the Japanese government, that's traditionally given to any royal woman who leaves her royal status to marry a commoner. 
A peek inside Mako and Komuro's relationship
Mako and Komuro first met during a study-abroad event at a restaurant in Shibuya. At that time, the pair were studying at Tokyo's International Christian University.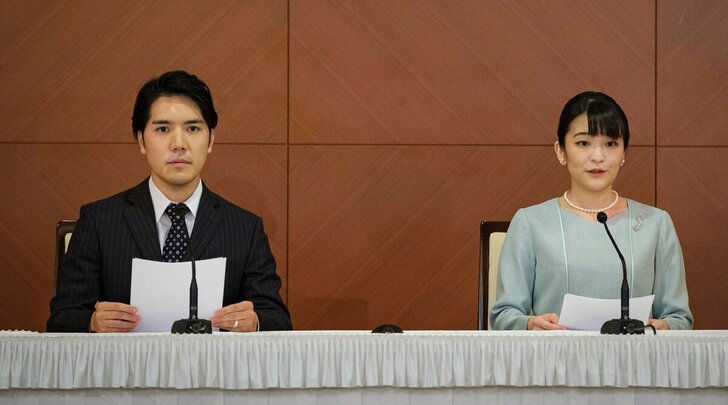 As per Mako's statement, she was attracted by Komuro's innocent smile and knew she was falling for him.
Komuro first proposed to her in December 2013, post which they started dating and continued their relationship for four long years while Mako completed her master's degree from England's Leicester University.
In September 2017, the couple announced their plans to get married but didn't receive a positive outcome from the public. They kept on postponing the date until they received consent from Mako's father (Prince Akishino). In 2020, Prince Akishino finally agreed to the union, and in October 2021, the pair got married.